Z-SYSTEMS®: Ceramic Implants
Your only local provider for Ceramic Implants serving throughout the Miami Dade and Broward County areas
world leader in lead free ceramic implants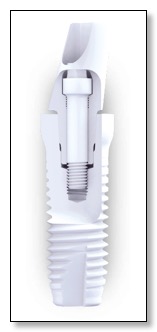 We are proud to announce a partnership with Z-SYSTEMS®, metal free Zirconia Ceramic Dental Implants. Z-SYSTEMS® has been dedicated to placing all 100% ceramic dental implants since 2001. With an impressive record of tens of thousands of all ceramic dental implants successfully implanted, they have established themselves as global leaders in 100% full zirconia ceramic dental implants.

Their extensive expertise has led to the development of precision laser-cut ceramic implants, abutments, retaining screws, and even the drilling system used by the dentist. So patients get a full, 100% ceramic implant from start to finish. Presently, they are the exclusive provider of 100% Ceramic Dental Implants in the market. While they do offer hybrid options with metal abutments, the majority of their placements are full ceramic implants.
Why Choose Ceramic Implants from Z-SYSTEMS®
& Dr. hines?


Emulating Natural Teeth: Ceramic dental implants are a healthy dental implant seamlessly assuming the natural function of a tooth root with minimal response from your body.

Whether preserving healthy teeth during bridge construction, addressing missing teeth in the molar region, or replacing lost teeth, ceramic implants contribute significantly to improved quality of life and oral health without the concern of metal in your body.

With Z-SYSTEMS® ceramic implants, your newly placed implant will provide the sensation and function of a natural tooth while containing no metal. A more natural dental implant if you will.

They are a perfect partnership and blend of precision, accuracy, and experience. What better hands to place your health in.



Benefits of Z-SYSTEMS
®
Ceramic Implants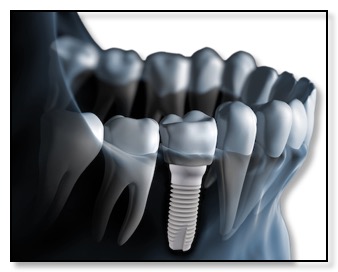 ✓ Zirkolith® demonstrates a remarkably low tendency to accumulate bacterial plaque, a primary contributor to gum diseases like periodontitis. Left untreated, periodontitis increases the risk of various systemic diseases, including diabetes, complications during pregnancy, osteoporosis, and cardiovascular disease.
✓ Our implants can be shaped similarly to natural teeth without complications and without the need for complex accessories. This simplifies the dentist's work, ensuring safety, ease, and optimal aesthetics.
✓ Together with ceramic drills and instruments, we offer a comprehensive metal-free restoration option—a superior alternative for patients with allergies.
✓ Metal-free: Offers excellent bio-compatibility with soft tissues and bone integration.
✓ Aesthetic: Utilizes white ceramic for a radiant smile even when your gums naturally recede.
✓ Biocompatible: Optimally tolerated by the body, promoting effective gum regeneration.
✓ Safe: Drawing from decades of global experience, Z-SYSTEMS® ensures a secure and well-practiced approach.
No-Charge implant consultation

We offer a free implant consultation to discuss the option of dental implants. We do limit the number of these appointments and also limit the time allowed with the doctor. In some cases, we may take an X-ray or a CT Scan to better understand the local bone thickness/support as well as any adjacent root structures. We will also provide you with a treatment plan and cost estimate at this time.


Have questions about Z-SYSTEMS®
100% Ceramic Dental Implants or the implant process?

Text or call us at: (786)-377-4344
We'd love to hear from you!